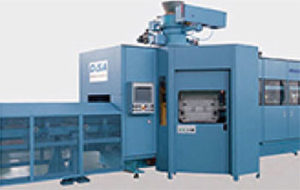 Our New D3 is Up and Running!
Our 4 year $15 million capital campaign to purchase 4 new Disamatic D3 vertical molding machines is off and running. Toward that end our first new DS3 is up and running and the purchase order has been written for the second unit scheduled to be installed in New Boston in August of this year.
The new D3 vertical molding machine is Disamatic newest vertical molding design. (www.disagroup.com) The new D3 can make up to 500 molds per hour!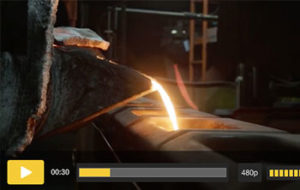 See a short video and read DISA's case study featuring Osco Industries
"It's the flagship of this plant"
OSCO was incorporated in 1872, as the Ohio Stove Company. The company was organized as a foundry to cast stove parts and assembled a quality line of heating and cooking stoves. The stoves became widely known in the industry under the "Buckeye" name.
Under present ownership, which took over in 1942, the company expanded into the commercial casting field. Customers were developed in the air conditioning, transportation and power transmission industries